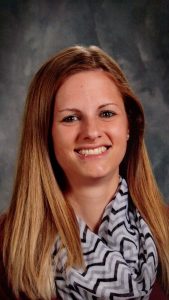 Hello! I am so excited to begin a new school with a fabulous group of 2nd graders! One of my student teaching assignments was in a 2nd grade classroom and I fell in love with the students' excitement for learning, energy and positive spirit. I can't wait to see what attributes this class will bring with them each day!
A little bit about me…I grew up in the Walker area and attended Grandville Public Schools. After graduating I attended Grand Valley State University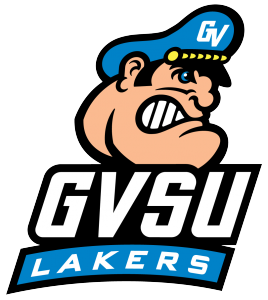 where I earned my Bachelor's Degree in elementary and special education. After that, I co-taught 5th grade in the Forest Hills district while pursuing my Master's Degree in special education. (Fun fact: Ms. Yankee and I attended graduate school together!) Since then I have been looking for a job that would be the perfect fit for me and I think it's safe to say that I have found it with Georgetown Elementary!
In my free time I enjoy all things music – listening, singing, dancing and playing. There will be many times this year where we will take a quick dance break to get our wiggles out, listen to music while working, or sing along to a song that I play on the guitar. I'm also an avid marathon runner.There are many life lessons that running has taught me that I will naturally weave into the classroom. Therefore, don't be surprised if you happen to hear your child talking about "grit", "race day" or "going farther together".  🙂


My promise to you as your child's teacher is to love your child unconditionally to the best of my ability while they are with me. I promise to always do what is best for your child by making them my top priority. I promise to push your child to their highest potential, while pausing to celebrate their successes and to recognize their attempts. I promise to be flexible, patient and offer grace when necessary and in return, will help your child learn how to do the same for others. I promise to create a classroom in which your child will feel valued, heard, safe and secure. Most importantly, I promise to do what I can to make LEARNING FUN!
I have no doubt that the 2017-2018 school year will be an incredible one! I am looking forward to discovering all that this year has in store for us!
-Miss Suttorp (Bethany Suttorp)